No one needs to be told how much of an important player Kevin De Bruyne is to Manchester City. The Belgian midfielder is the club's best player and the Etihad outfit are currently looking to tie him down to a new deal following series of contract talks with the player and his agent in recent weeks.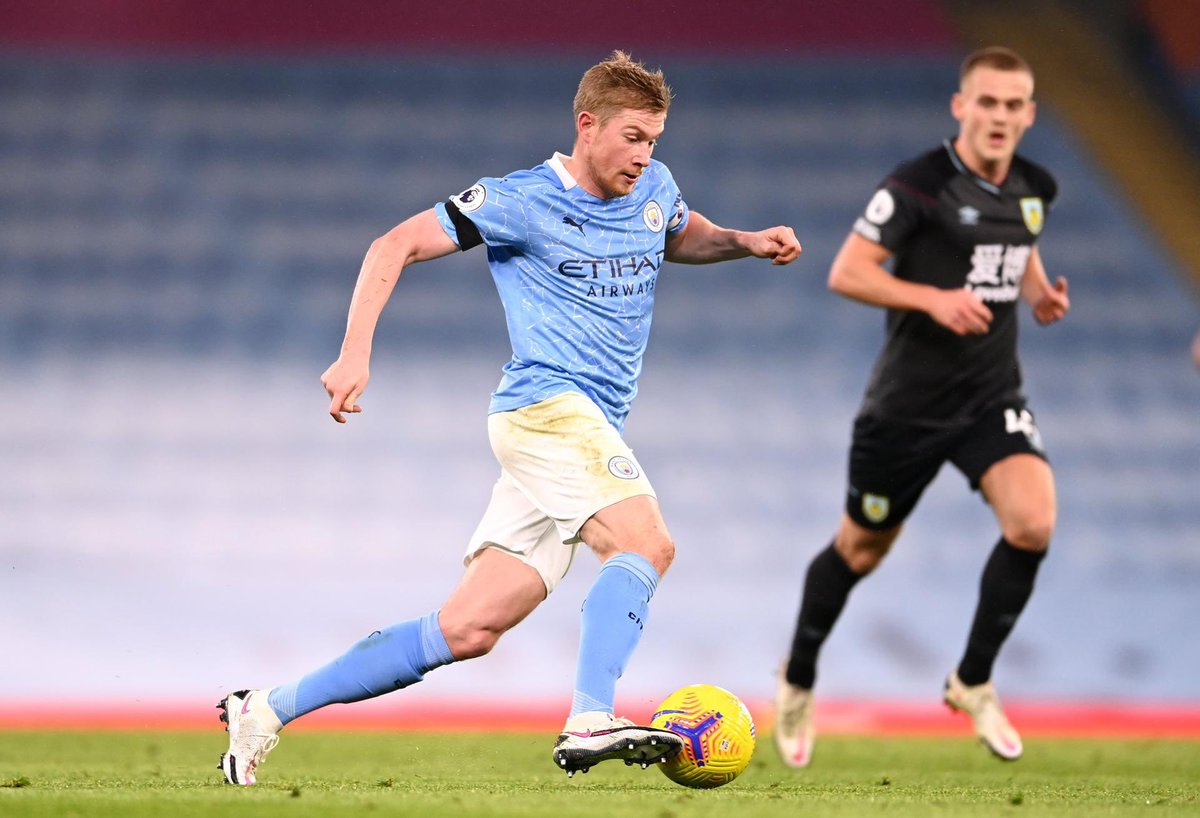 However, according to multiple reports, De Bruyne has turned down the latest contract offer tabled by the club. Transfer expert Fabrizio Romano earlier stated that the player and the club are almost at an agreement and the deal will be signed soon. But in what has been a recent switch in developments, the former Wolfsburg man is having a rethink.
It was also earlier stated that De Bruyne's willingness to put pen to paper on a new contract will be determined by his manager Pep Guardiola's decision to extend his own stay at the club as well. Guardiola's did extend his contract as he signed on the dotted lines to extend his stay until 2023. Manchester City were quick to convince the boss to sign the contract as they felt it would be a great way to convince both De Bruyne and star attacker, Raheem Sterling, to extend their stays at the Etihad.
Now, Belgian journalist Kristof Terreur has quashed reports that De Bruyne is close to signing a deal and insisted that the 29-year-old is far from reaching an agreement with the club based on some differences that have to be ironed out first. The journalist said that the midfielder is not satisfied with the current offer out on the table by City and will not sign the deal if there are no changes made to it.
City will be looking to move fast and convince their captain as quickly as possible so he can focus on his game without any distractions.